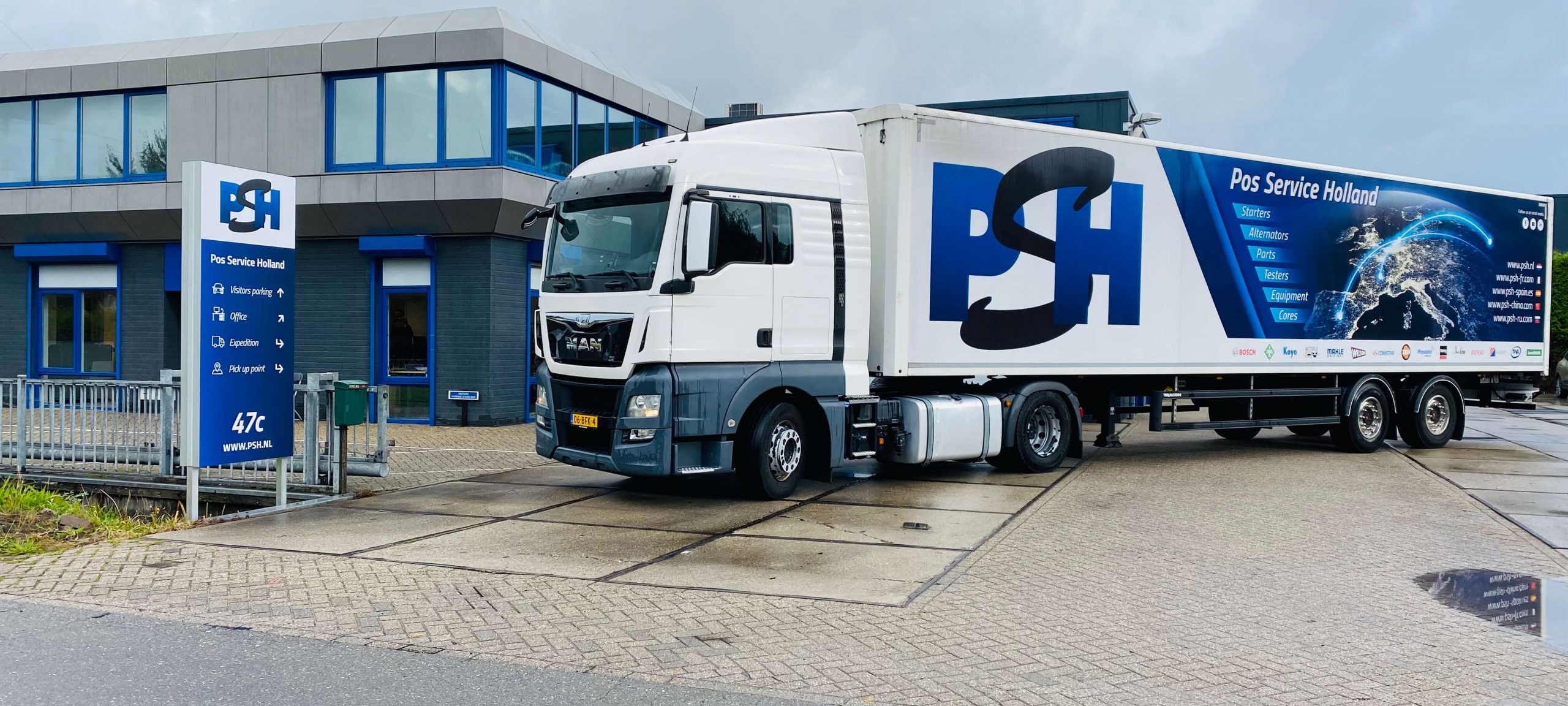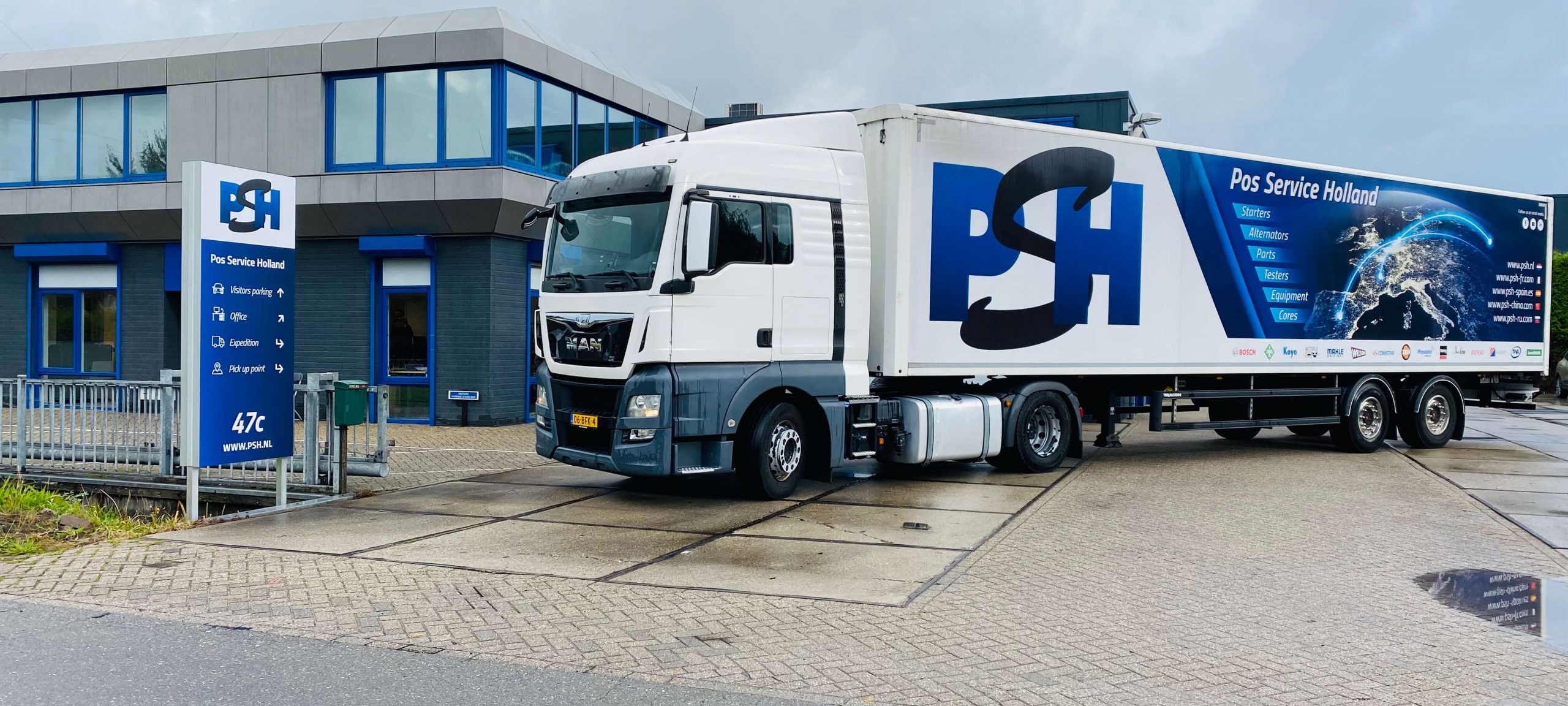 Transport companies visible in webshop
PSH The Netherlands
| | | | |
| --- | --- | --- | --- |
| Shipping method | Region | Order until | Delivery time, Working days* |
| Night delivery | NL, BE, LU | 18:30 | Next morning before 8:00 |
| Night delivery | DE | 16:00 | Next morning before 8:00 |
| Same Day Express | NL | 10:30 | Same day before 16:30 |
| Express Service | EU | 17:00 | 1-2 |
| Economy Service | EU | 17:00 | 2-3 |
| Express Service | WW | 16:30 | 2-5 |
| Economy Service | WW | 16:30 | 5-10 |
| Pallet Service | EU | – | 2-10 |
---
PSH Poland
| | | | |
| --- | --- | --- | --- |
| Shipping method | Region | Order until | Delivery time, Working days* |
| Express Service | EU | 15:00 | 1-2 |
| Economy Service | EU | 16:30 | 2-3 |
| Express Service | WW | 15:00 | 2-5 |
| Economy Service | WW | 16:30 | 5-10 |
| Pallet Service | EU | – | 2-10 |
---
PSH France
| | | | |
| --- | --- | --- | --- |
| Shipping method | Region | Order until | Delivery time, Working days* |
| Express service | EU | 17:00 | 1-2 |
| Economy Service | EU | 17:00 | 2-3 |
| Express service | WW | 17:00 | 2-5 |
| Economy Service | WW | 17:00 | 5-10 |
---
PSH Spain
| | | | |
| --- | --- | --- | --- |
| Shipping methods | Region | Order until | Delivery time, working days* |
| O-Team 24H | ES | 18:00 | 1 |
| O-Team 48H | ES | 18:00 | 2 |
| O-Team Medio Dia (BCN/TAR/GIR) | ES | 09:30 | Same day before 19:00 |
| O-Team Medio Dia (Zaragoza) | ES | 13:00 | Same day before 19:00 |
| O-Team Urgente | ES | 18:00 | Next morning |
| O-Team Portugal Urgente | PT | 18:00 | Next morning |
| O-Team Portugal 24h | PT | 18:00 | 1 |
| O-Team Portugal Palete | PT | 18:00 | 2-3 |
| Express service | EU | 13:00 | 1-2 |
| Economy Service | EU | 13:00 | 2-3 |
| Express service | WW | 13:00 | 2-5 |
| Economy Service | WW | 13:00 | 5-10 |
*Exceptions
Shipment from +70kg can't be send after 3pm.
Delivery times may vary depending on destination, carrier shipping practices, any public holidays and unforeseen circumstances.
Please note that our standard delivery times are estimates and may vary due to external factors.
Packages are not shipped nor delivered on weekends and local public holidays.
---
WOODAUTO (UK)
| | | | |
| --- | --- | --- | --- |
| Shipping methods | Region | Order until | Delivery time, working days* |
| Next Day | UK | 17:00 | Next day before 19:00 |
| Before 10:30 | UK | 17:00 | Next morning before 10:30 |
| Before 12:00 | UK | 17:00 | Next morning before 12:00 |
| Economy Service | Ireland | 17:00 | 1-2 |
| Economy Service | Isle of Man, Jersey, Guernsey | 17:00 | 2 |
| Economy Service | EU | 17:00 | 2-8 |
| Pallet Service | UK | 12:00 | Next day before 17:00 |
| Pallet Service | UK | 17:00 | 2-3 |
| Pallet Service | EU | – | 2-15 |